Having started its activities in 2007, Ögel İplik has continued its activities with a service concept that prioritizes customer satisfaction.
Thanks to both the machine-equipment infrastructure and high-tech power, it is able to produce much higher quantities in less time than other institutions in the sector.
In our quality control laboratory, every stage of production is tested and checked from raw material input to finished product output. Our products are always presented to the appreciation of our customers with superior and perfect quality understanding.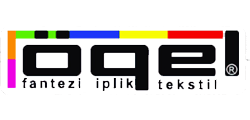 COMPANY POLICY
To maintain its presence in local and foreign markets,
To ensure the continuity of quality and efficiency,
To provide the best service in price, quality and customer triangle,
To improve our market share and technology by producing the highest quality product at the lowest cost,
To be a world company and a world brand, to brand name Ögel İplik.
Understanding the changing needs of customers,
---
0
+
Export to Separate Country